All-in-one design. More creative freedom.
iMac Pro puts the power of a workstation behind a stunning Retina 5K display, in a sleek enclosure just 5 millimetres wide at its edge. With your whole system powered by a single cable, your workspace stays free of clutter. It's a beautifully efficient design that lets you focus all your attention on what you're creating - not what you're creating with.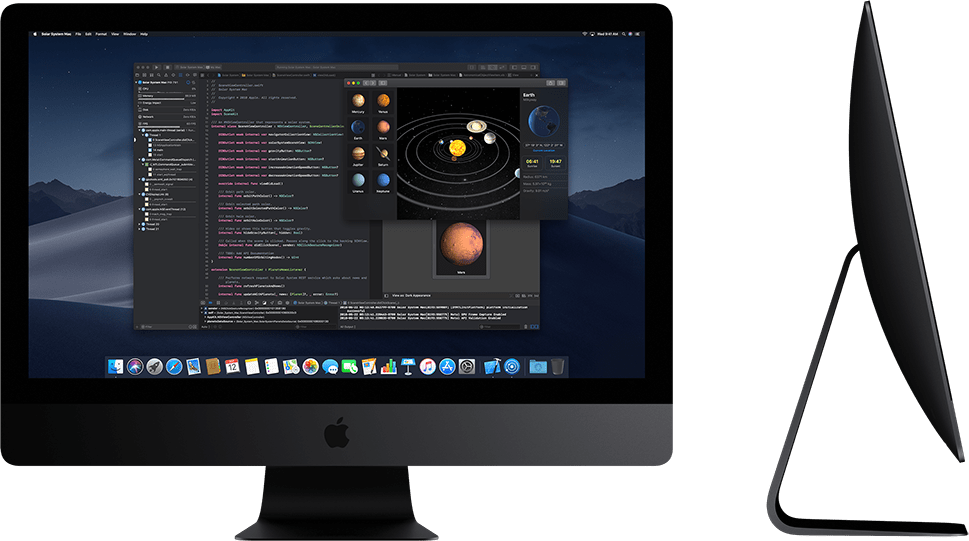 Advanced thermal management. Cool.
Packing all that performance into such a slim all-in-one design required a new approach to cooling the system. Apple redesigned the thermal architecture of iMac Pro with innovative dual blowers, a high-capacity heatsink and extra venting. The result? Almost 75 per cent more airflow and an 80 per cent increase in system thermal capacity. Which lets iMac Pro handle 500 watts - 67 per cent more power than the 27-inch iMac.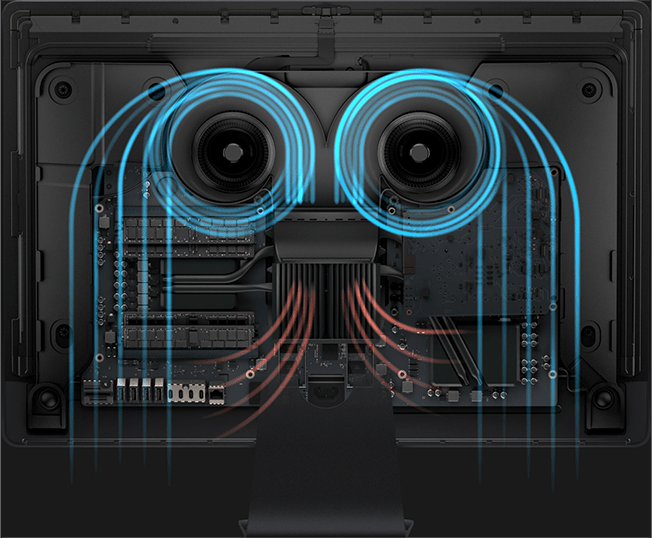 Dynamic speakers. Make some noise.
The enhanced stereo speakers in iMac Pro deliver broad frequency response, rich bass and impressive volume. So you'll be able to hear that crashing cymbal, multi-layered effect or sample-based sound, all with remarkable fidelity. And with four beamforming mics, your voice is heard loud and clear over any background noise.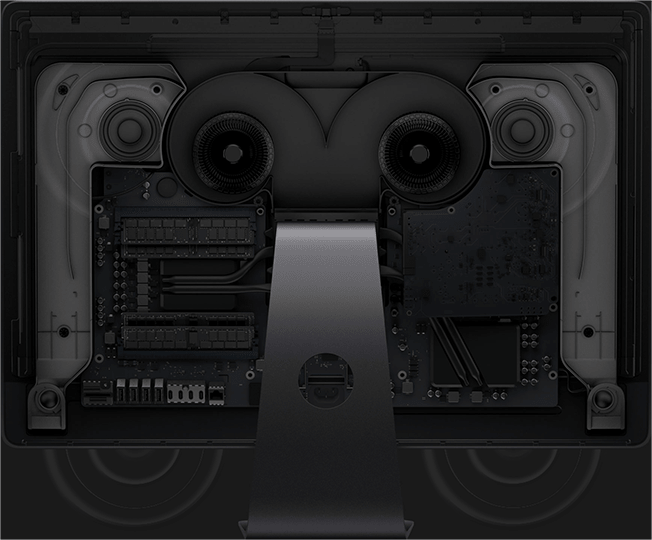 Accessories with a dark side.
You even get space grey accessories to match your iMac Pro - all wireless, rechargeable and beautiful. The Magic Keyboard includes a numeric keypad, and to go with it you can choose either the Magic Mouse 2 or the Magic Trackpad 2.