Touch Bar
More ways to productive.
Always within reach.
The Touch Bar replaces the function keys that have long occupied the top of your keyboard with something much more versatile and capable.1 It changes automatically based on what you're doing to show you relevant tools that are intuitive to use - system controls like volume and brightness, interactive ways to adjust or browse through content, and intelligent typing features like emoji and predictive text, just to name a few.
Tap it.Hold it.Flick it.Slide it.
Familiar gestures make it easy to use the Touch Bar. Tap to expand the Control Strip, flick to adjust volume and brightness, or slide to rewind while watching a movie.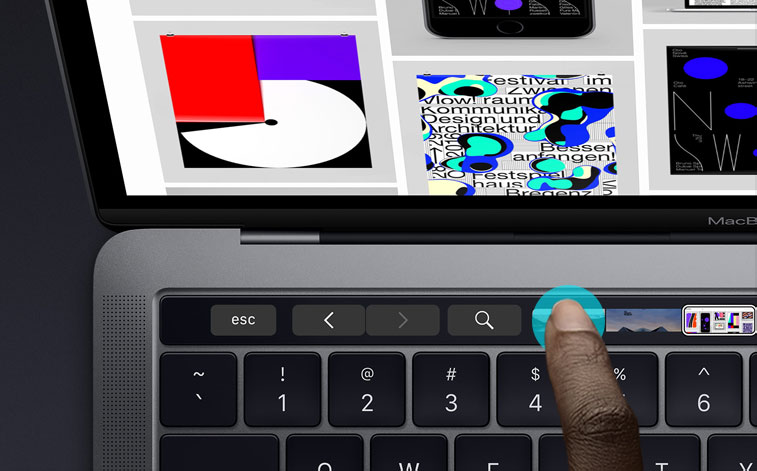 Tap
Tap to move between tabs in Safari.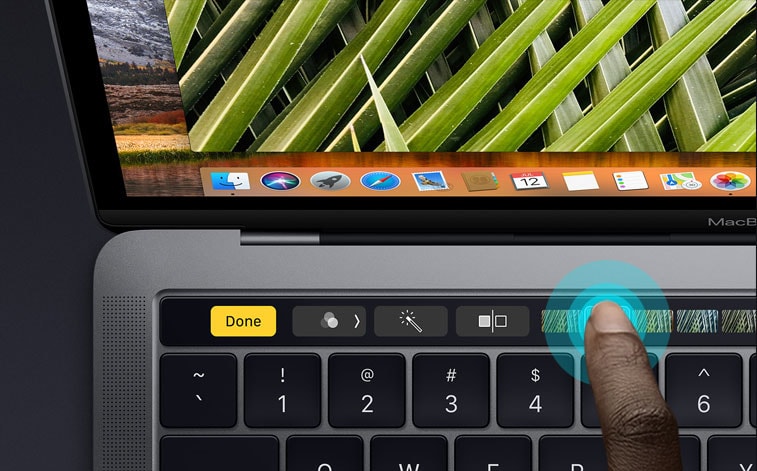 Touch and Hold
Touch and hold to see orignal versions
of your photos while editing.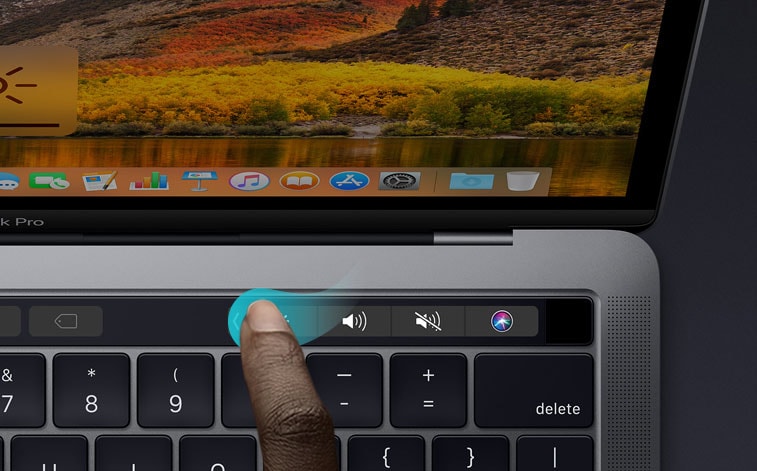 Flick
Flick your finger to adjust brightness and volume.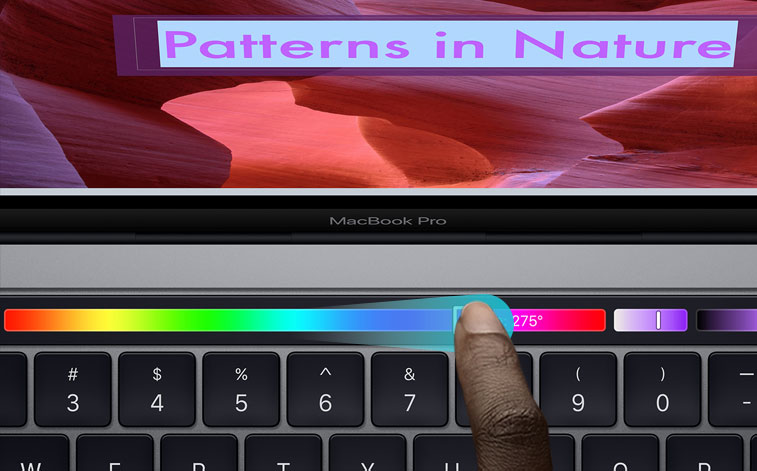 Slide
Slide to choose a font colour in your keynote slides.
Just what you need. Exactly where you need it.
Many of the built-in apps on your MacBook Pro have Touch Bar controls that make common actions like sending an email or formatting a document even easier. The Touch Bar changes to match the app you're using, bringing these shortcuts front and centre. And third-party apps can take advantage of the Touch Bar as well.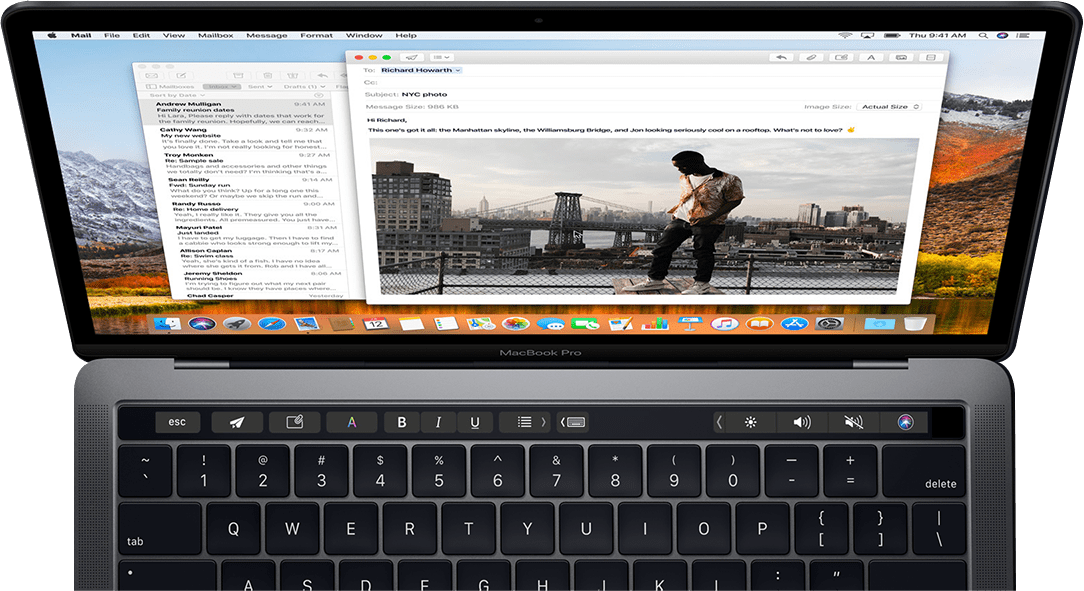 Customise what you use most.
You can create shortcuts directly in your Control Strip and in apps like Mail, Pages, Safari and Final Cut Pro X to help you work faster and be more productive.